Willie Gets a Treat
My Winning Series 'Picasso Gets a Treat' is on display at Julia Margaret Cameron Awards Exhibition
Galerie Valid Foto in Barcelona May 2019
Gasparin
Gasparin a Mexican Ranch Horse on display at Galerie B&B Paris.
A Print Swap Exhibition
'Botanical' Exhibition A Smith Gallery Johnston, TX
I am honored to be showing this image, 'My Woods Could Tell You Stories' in the Botanical Group Exhibition juried by Wendi Schneider at the A Smith Gallery in Johnston, Texas. The trees are on my property where 3 generations of my family have spent time playing and exploring this patch of the Big Woods of Minnesota. This image is an in camera multi-exposure that it then digitally printed with pigment ink on Japanese Unyru paper with Mulberry fibers. It is then gilded on verso with white gold and varnished. It has a luminous many layered quality and must be seen in person to fully appreciate. It is in an edition of 15, image size 5.5 x 8.25. Images are available , contact me through the contact button for more info and pricing.
Honored to have work in this fun group show at Burnet Fine Art and Advisory
Wayzata , Minnesota through January 16- March 2, 2019
Opening Weekend Jan 26-27 2019
Snowmass House Luxe Design + Interiors Gold List 2019
Seeking Solace II 42" X 42" on Hahnemuhle Fine Art Rag
Anne Grice Interiors
Snowmass Home Luxe Interior + Design Colorado Gold List 2019
"Chief" 30" X 42"
The Tracks We Make Lipton Fine Art Sun Valley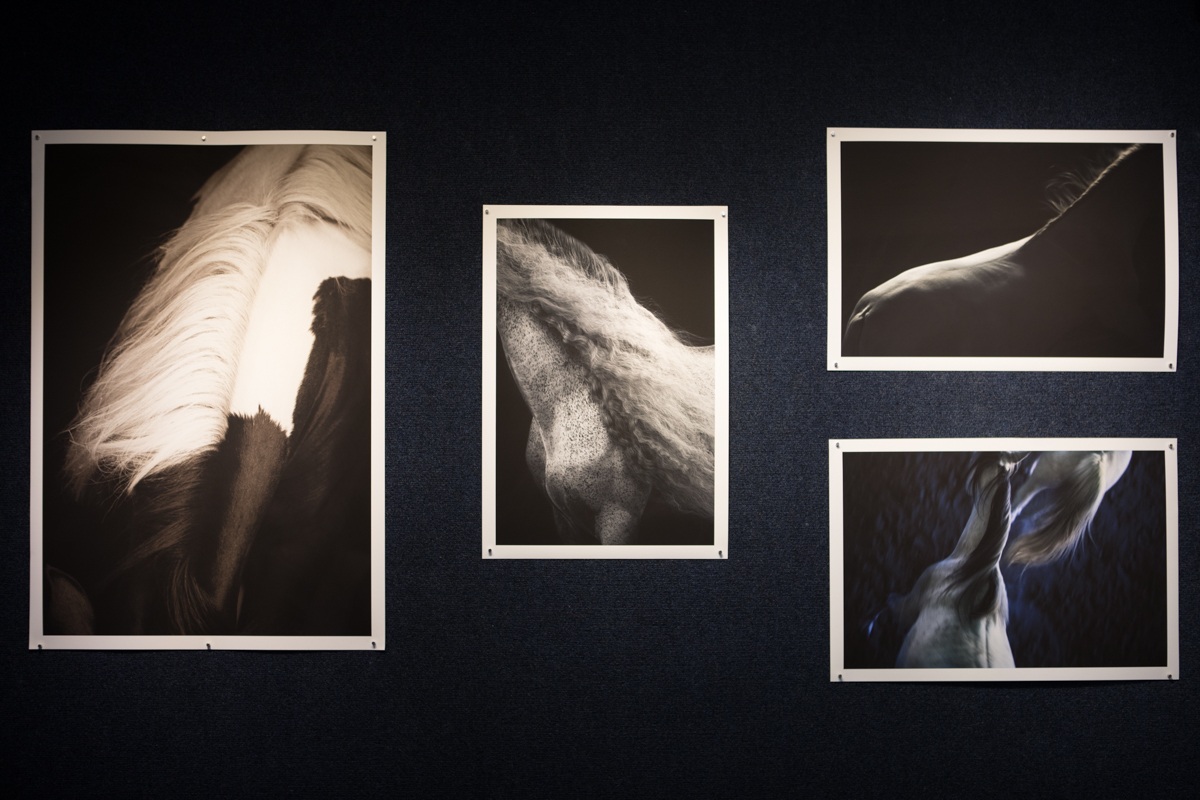 Installation View Lipton Fine Arts Sun Valley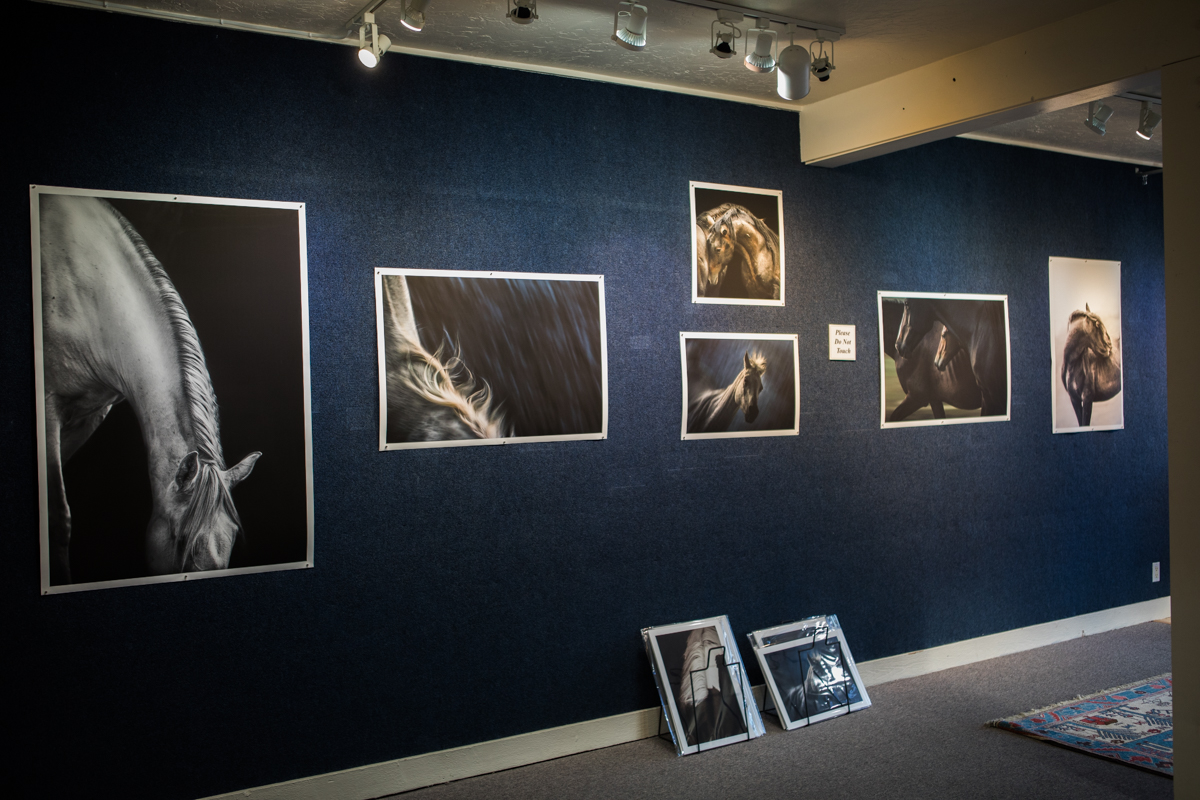 Installation View Lipton Fine Arts Sun Valley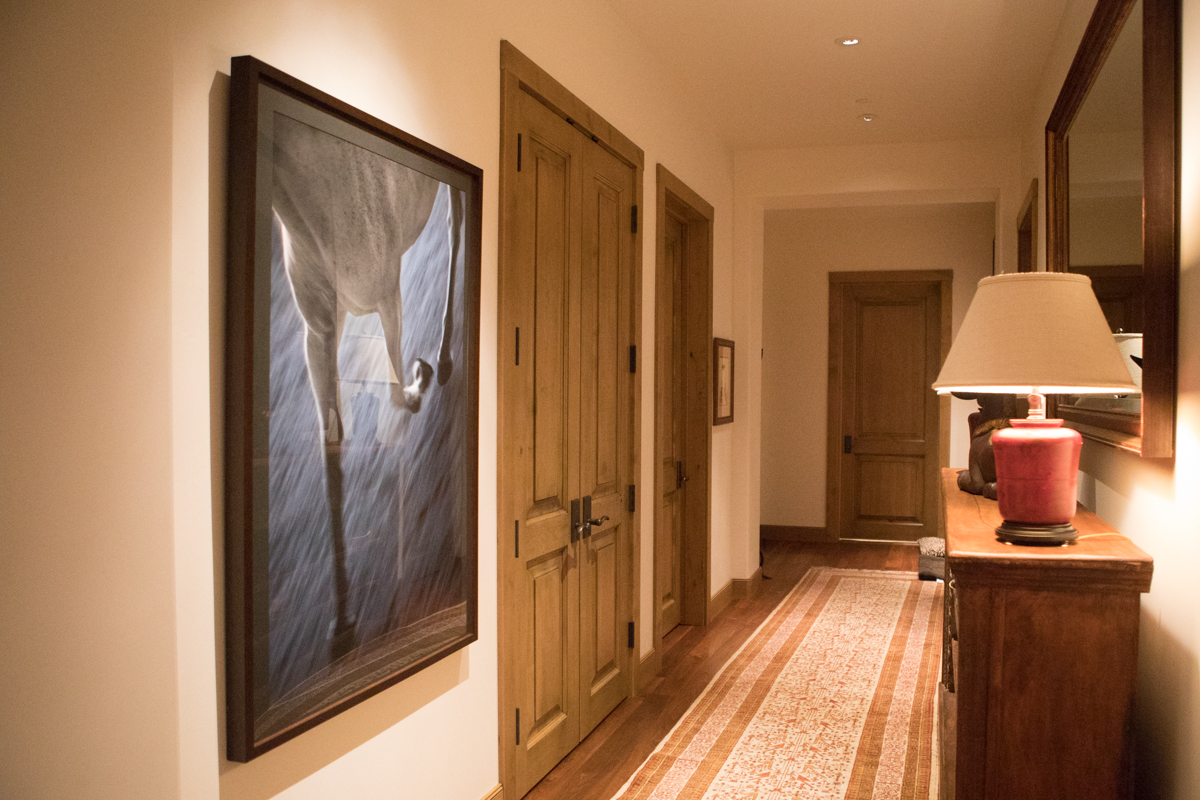 Xanto
Found a new home in Los Angeles.
Sea of Cortez
My work in a new home in Los Angeles.
Tejo
From a series created in Italy. This stallion was injured and was on stall rest but he was able to come out and show his beautiful mane off. Three generations came out of the Italian farm house to tend to the unbraiding, a lovely scene. I broke this down as the textures were speaking to me.
Seeking Solace II. This image was taken at a wild horse sanctuary depicting two stallions clearly communicating in the silent world that only animals understand. So much emotion is held in this image. Having lived in the wild somewhere, rounded up and now living here. It is a solution for now and they are as 'free' as they can be. These two were clearly close friends. Perhaps they were rounded up together or are from the same family. These horses touch my soul and I am in my happy place when I am out photographing them.
Mahpiya means sky clouds and heavens in the Lakota language. This wild horse had such a gentle spirit perched high in the hills on a long foggy day of shooting, I like that he holds the gentle expression one might be drawn to horses for. Curious and strong embodying the qualities that draw humans in. The only way to be with a horse is to be present, they demand that of us. It is a place like no other for me.
Pensive
I have an affinity for the abstract and for water, having grown up in, on and beside a large lake in Minnesota. I constantly add to my abstract series as a way to document my travels. I always remember where I have been by the abstractions I create there. This one happens to be in Nice, France when I was near there on a shooting trip in the Camargue region.
A beautiful mane on a wild horse on a recent shooting trip to the beautiful Sandwash basin in North Western Colorado. I can't resist the sensual curves and textures mimicking the wild landscape. Part of my 'Horse as Landscape Series'.
Honor
Peonies get their name for the Greek word Paeon. There are several stories behind the meaning but I like the idea that they stand for honor, beauty and love. I have a long background in garden design and tend a large perennial garden, the best part of our season is when the peonies bloom!
Xanto
Another Italian stallion broken down to show movement texture and line.